FOLLOW US ON INSTAGRAM @thebcutebrand
Shop your favorite mini influencer Braylee outfits. Tag us/ Hashtag #thebcutebrand in pictures for a chance for your child to be featured on our website.
Click Here to Follow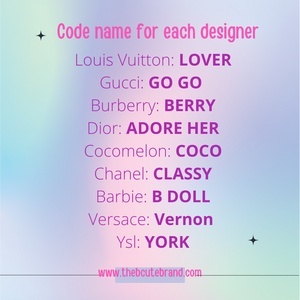 ---
REMINDER
IF YOU SAW SOMETHING ON BRAYLEE OR POSTED ON OUR PAGES THAT IS NOT ON THE SITE THAT YOU WOULD LOVE TO PURCHASE. EMAIL US. WE CAN MAKE IT FOR YOU.
---
ABOUT OUR BRAND
The B'Cute Brand is a brand that specializes in providing affordable kid clothes, beauty products, and accessories for children and women. We strive to provide top notch customer service alone with great quality products in which is why our turn around time(TAT) is 1-20 business days (Monday-Friday excluding Holidays). For the most part we been getting orders out fairly quickly because we know you want your items as soon as possible. Our goal is to help enhance your natural beauty with our items and keep your children in the latest fashion. Everything is made with love.